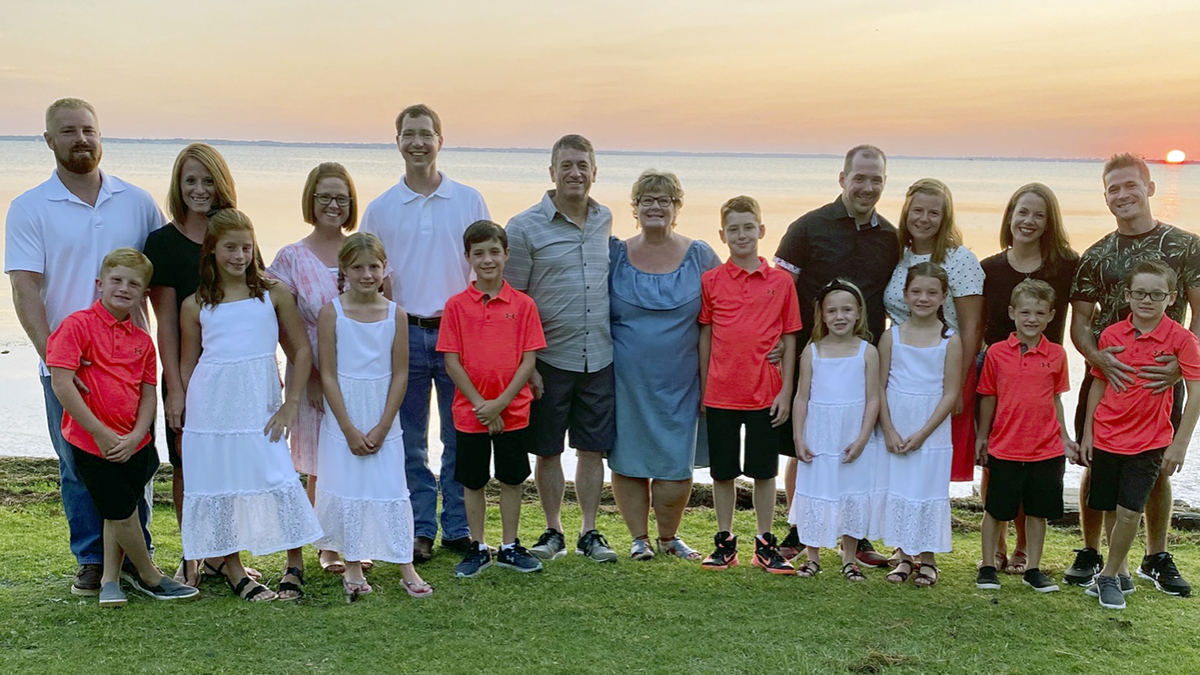 About the Farmers
McCurdy's is a family-owned and operated Christmas tree farm started by Norman and Patricia McCurdy in the early 1960s. Norman and Pat have three daughters and one son. Their dream was to create a memorable experience that would become an annual holiday tradition for families.
To this day, Norman and Pat continue to play a vital role in McCurdy's Farm operations. Their son Mark, with his wife Laurie McCurdy, now own and operate the farm. With four daughters and nine grandchildren, they have lots of help on the farm during the Christmas season! Mark also provides landscaping and hardscaping services in the spring and summer months.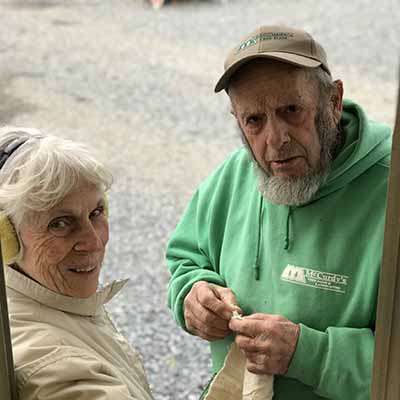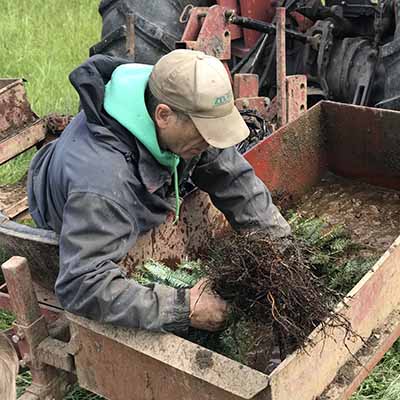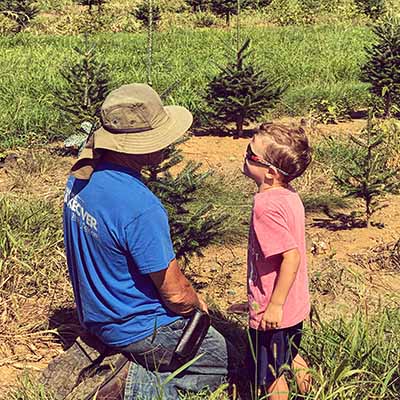 Our History
The McCurdy and Becker families have called York County, PA home for about eleven generations! Their ancestors came to America starting in the late 1600s from Ireland, Scotland, Germany, Alsace, and northern Lorraine. They lived in Manchester, Cordorus, Hanover, Dillsburg, Spring Grove, and other settlements in the county.
The current farm near Dillsburg had a simple beginning when Norman McCurdy planted some Scotch Pine trees in his backyard and started to sell them — for $1.00 each! He fell in love with the idea of letting families come to the farm, grab a hand saw, and cut down their very own live Christmas tree. So, the planting began! 
McCurdy's Farm takes pride in hand trimming every single Christmas tree on the farm. They provide a cut-your-own tree experience, wagon rides, a petting zoo, delicious food, seasonal entertainment, and a country store.